Wire bound documents were once seen as convenient but this was simply because back then there was no better alternative but over the years binding machines have come on leaps and bounds. Now there is the perfect alternative with the Planax Copy Binder 5, exclusive to us. Helping you to create a more professional image for all of your bound documents. So if you're a Production Manager or Office Manager that knows first impressions count then look no further.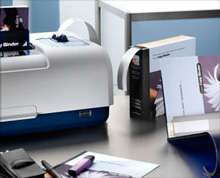 Because if you have wire bound documents in your office you'll know how quickly they wear. After a while they won't close neatly, they get worn around the spine, the punch holes tear, pages fall out and the whole document ends up becoming unsecure. Binding wires are fragile in the wrong hands and get bent or broken, they also protrude from the bound document making storage and mailing more difficult. Overall not a great look!
The Planax can bind up to 330 sheets in one go taking a mere 10 to 15 seconds!
In fact when you stop to consider how much neater, simpler, and faster it is to bind your documents with the Planax Copy Binder 5 you'll wonder why you ever used wire at all. For example, the Planax can bind up to 330 sheets in one go taking a mere 10 to 15 seconds! Trying to bind a 330 page document with wire would take you 11 to 12 punch cycles plus wire closing on top of that and several minutes to bind in comparison.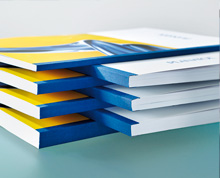 This means that using the Planax thermal binding machine to bind just one large document would save you enough time to fire off that important email or even make yourself a nice cup of tea.
So, go on, treat yourself to a Planax Copy Binder 5 because if you're used to having to put up with ordinary wire binders you've already earned it.
Call us on 01934 645050 to find out more about the Planax Copy Binder 5