Binding Machines
History Of Book Binding
The first known book bindings occurred in the first century CE. At the time, it was often done on religious 
codices
, which were printed on sheepskin vellum or papyrus. Up until the 1400s, most bookbinding in the west was done by monks, who laboriously copied book after book.
In 1447, when Gutenberg invented the printing press, the demand for book binding increased as books started becoming more commonplace. Still though, binding was done solely by hand until the mid-18th century when David McConnell Smyth patented the first sewing machine created specifically for book binding.
In 1895, perfect binding was invented, which is a method for gluing book bindings instead of sewing. It was rarely used for book bindings until 1931, at which point Albatross Books, a German publisher, introduced paperback versions. Paperback books caught on relatively quickly and in 1935 Penguin Books, an English Publisher, also started publishing paperback books. They were soon followed by Pocket Books in America in 1939.
In the 1950s and 60s, new binding machines were made and designed for use in commercial office settings. To do this, new, easier binding methods were created such as VeloBinding, and plastic comb binding. These were based on a simple punch-and-bind process that was time consuming, but required very little skill.
They did not create the professional style of commercial books, instead producing results that looked like nothing more than bound together office documents. It wasn't until the 1980s that systems utilising thermoplastic binding arose. These were capable of creating professional looking books, from any commercial or home setting – the Planax Copy Binder 5 is a great example of how far binding machines have progressed!
Types of Binding Machines
When it comes to bindings, there are four types that are most popular. Each type offers its own unique advantages and disadvantages. Which is best for you will depend on what you are binding, and how often you will be binding.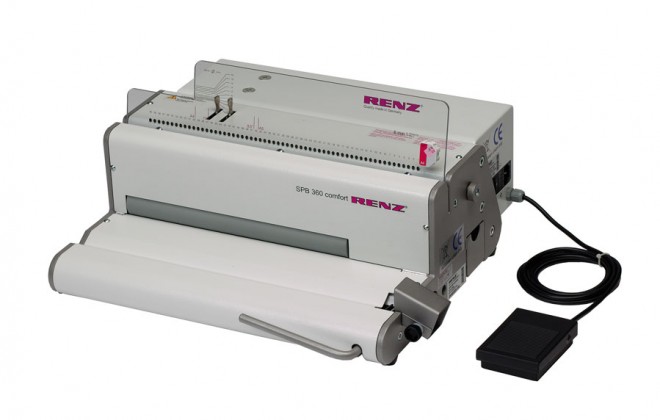 Coil binding machines, also known as spiral binding machines, are good for internal office documents and presentations, machines range from desktop low volume machines to larger more automated systems to allow larger scale book binding for commercial uses. Think of the spiral notebooks you used in school; that is considered coil binding.
Unlike those spiral notebooks from years ago, PVC coils are now used instead of metal as it holds up better with less chance of bending. Spiral binding machines are incredibly easy to use, and are often less expensive than other models. The bindings are also durable and hold up well to regular use, plus they allow the reader to lay the book completely flat while open for note taking.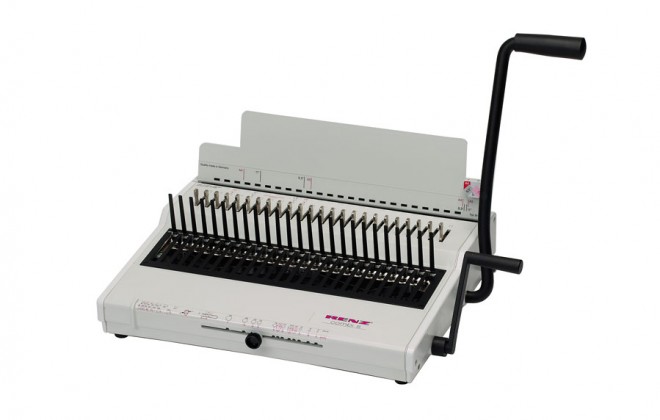 Comb binding machines are similar to coil binding machines in that they requires numerous small holes to be punched through the documents for a binding spine. Documents with comb bindings have a big plastic spine that can be customised by colour and business names or logos. Comb binding is ideal for low cost, high volume applications where the bound documents do not need to be overly durable.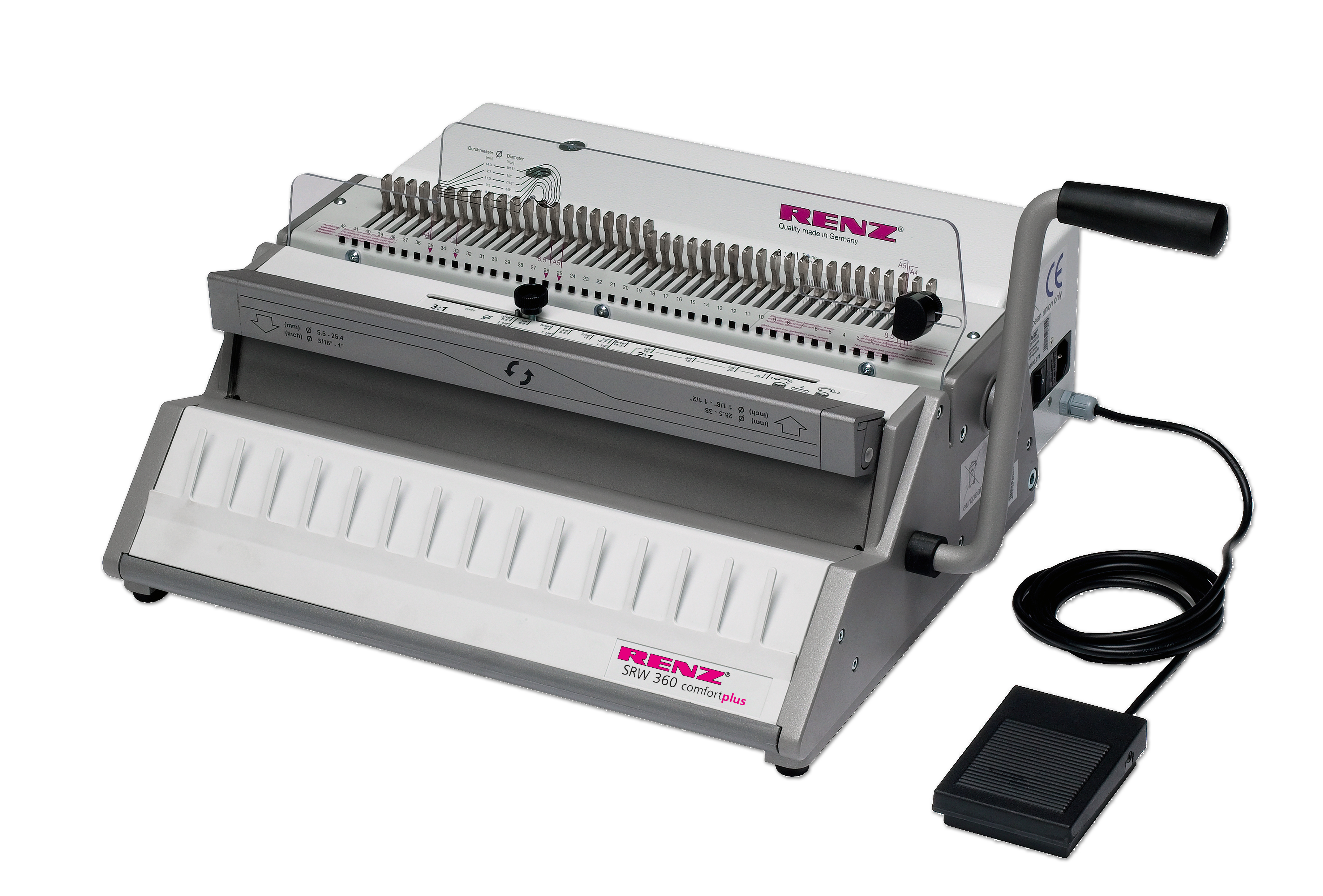 Wire binding is like a cross between spiral binding and comb binding. Instead of one single, spiraled spine, it makes use of a number of individual metal wires. These metal wires are bent into hoops by the wire binding machine. As with both of the previously mentioned options, it requires lots of small holes to be punched in the documents, but these holes have two wires hoops inserted into them instead of a single wire or plastic comb.
Thermal binding machines are great for anyone that wants to create truly professional looking products suitable for commercial sale. Most bookstore paperbacks still make use of thermal binding. They use hot melt glue as a binding material, creating a sturdy and durable product with no holes in the pages that can last for years. Books with thermal binding have allow the use of fully customised covers and spines, with the pages inserted in between.
Some binding machines are modular machines that will allow you to do two or even three different binding types from a single machine, allowing for increased productivity and long term cost effectiveness due to modular components that can be replaced or upgraded instead of the whole machine.
The Planax Copy Binder 5 in action:
See our range of binding machines and accessories to see whats currently available, or give us a call on 01934 645 050 to discuss your requirements.